Don't be skeptical about this food mash up, taco pizza is the ultimate way to repurpose your taco night leftovers. I recently made Heather Christo's Chicken Tacos with Cilantro Pesto, which made four servings, but since there are only two of us, we had plenty of leftovers. When I found some pizza dough in my fridge, inspiration struck, and Taco Pizza was created.
Instead of tomato sauce, the first topping on this pizza is salsa. I used the salsa sparingly here, since it was an extra hot salsa. Next I added black beans, the leftover chicken soaked in the cilantro pesto, and cheddar cheese. After cooking the pizza it receives its final touches, slices of avocado a squeeze of fresh lime juice. The ingredients fully capture the flavor of tacos, but in a different form.
While I happened to have leftover chicken ready to go, you could use any leftover meat from taco night. You could also mix up the ingredients based on your preferences. You could add roasted poblano peppers, slices of jalapeños, bacon (because why not), corn, or even eggs on top.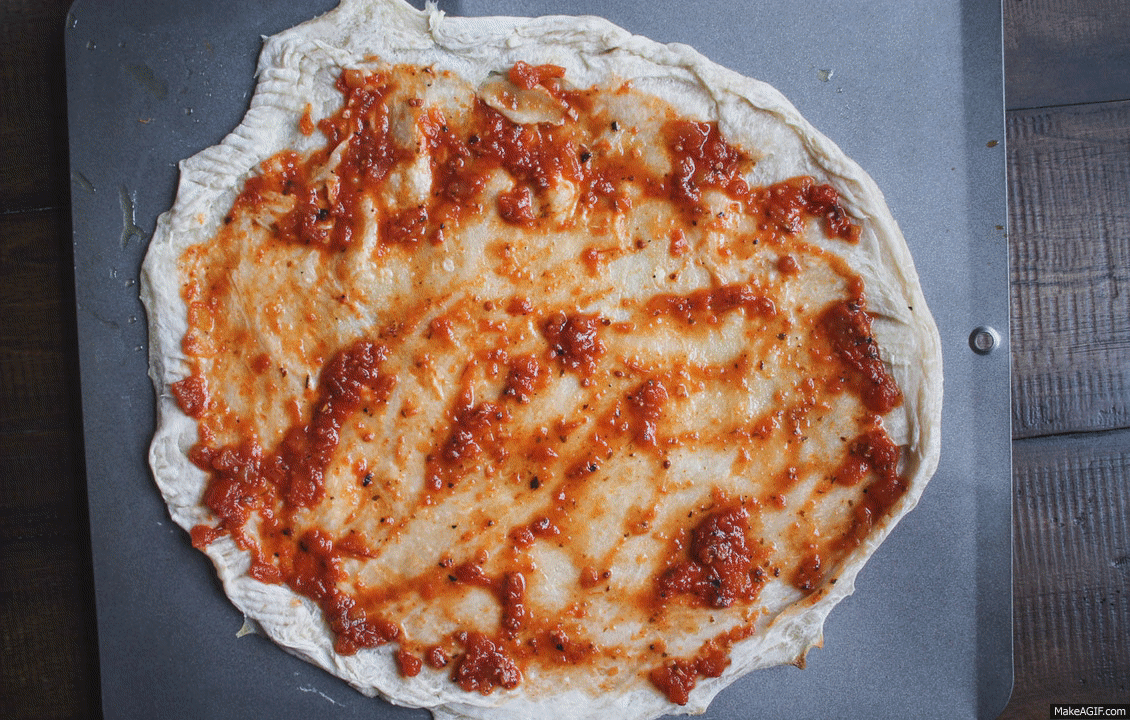 Pretty good for a last minute dinner idea, right? Although I must say that the random store-bought pizza dough I had on hand wasn't very good – next time I am going to get the dough from a pizzeria.
Taco Pizza
---
Yields 2
5 minPrep Time
25 minCook Time
30 minTotal Time
Ingredients
1 Ball of Pizza Dough
1/2 cup Salsa
1/2 cup Black Beans
1/2 cup Chicken in Cilantro Pesto
1/2 cup Shredded Cheddar Cheese
Sliced Avocado
Lime
Instructions
Stretch the pizza out on a greased baking sheet. Bake it for 10 minutes at 450 degrees. You want to give the dough a little head start so that you won't dry out the beans and chicken.
Then remove the pizza dough, and top with with the salsa, black beans, chicken in pesto, and cheddar cheese. Bake for another 10-15 minutes until the crust has browned.
Slice the pizza and serve with slices of avocado and a squeeze of lime juice.
7.8.1.2
166
https://thekittchen.com/taco-pizza/